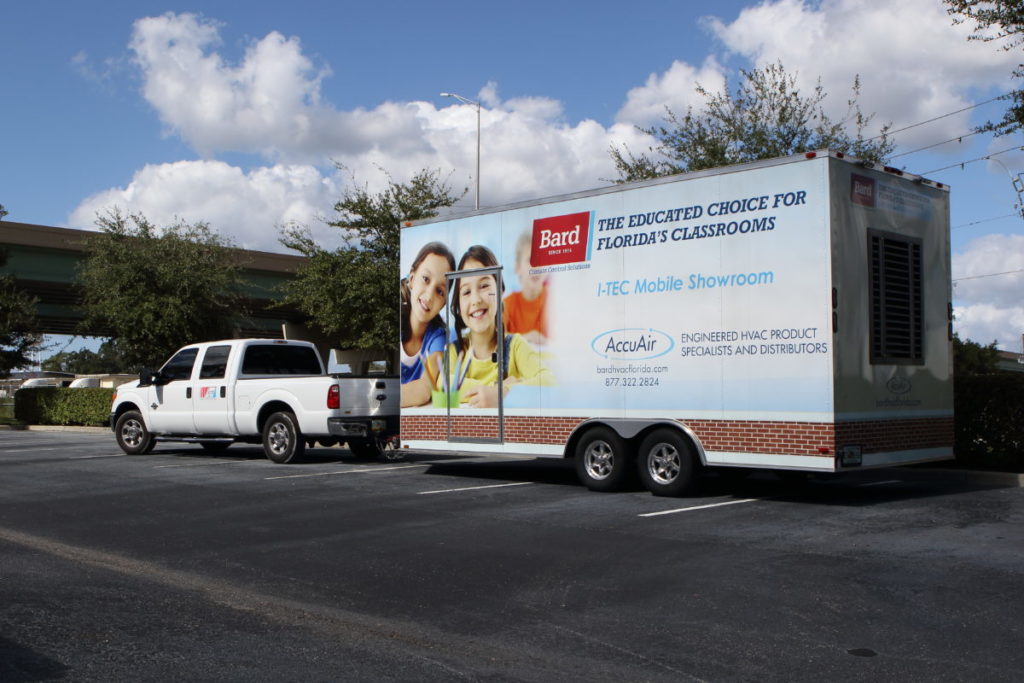 ALTIERUS Career College helps students build a brighter future through career training.
Students get the skills they need from experienced, supportive instructors and hands-on education in "in-demand" fields that lead to fulfilling careers.
One of the programs offered by ALTIERUS is Heating, Ventilation and Air Conditioning (HVAC) Technician Diploma Program. Once students complete the 36 Weeks training course they are ready to begin in one of the many various careers in the HVAC industry of their profession with confidence.
Because this program features hands-on training, studying and getting to know various HVAC equipment, "it was natural and a perfect fit for AccuAir, Inc. to demonstrate the Bard I-TEC classroom heat pump unit in operation, to bring the hands-on experience to students" says Frank Suranyi, Engineered Products Manager.
The AccuAir Mobile Showroom features a fully functional Bard I-TEC classroom HP unit allowing the technical staff to demonstrate the system's operation, quietness, versatility and serviceability. Students and instructors were able to inspect the unit and ask detailed questions about the unit's functions, operational sequences, options, maintenance requirements, costs, etc. whatever they wanted to know.
The featured unit was the Bard I-TEC, Single Packaged Vertical Heat Pump (SVPHP) with two stage cooling, three stage heating, HGRH dehumidification, Energy Recovery Ventilation (ERV), Supply Plenum and Miami-Dade, hurricane outdoor louver, custom finish to match / imitate an outdoor building's facade.
AccuAir held two demonstrations, one for the day class students and one for the night class students; AccuAir provided refreshments, giveaways, and technical information to all the attendees.
"It was informative, educational and a lot of fun" says Suranyi and by the responses from the students, I know it was mutual".
Special thanks to Niall Pettigrew, Program Chair, Joey Leonard, Ed.D, Dean of Trades, William Adams that helped coordinate this training / visit and all instructors to make this a success.
For more information, feel free to contact Frank Suranyi, MBA, Engineered Products Manager, AccuAir 407 259-0089 at frank@accuaironline.com