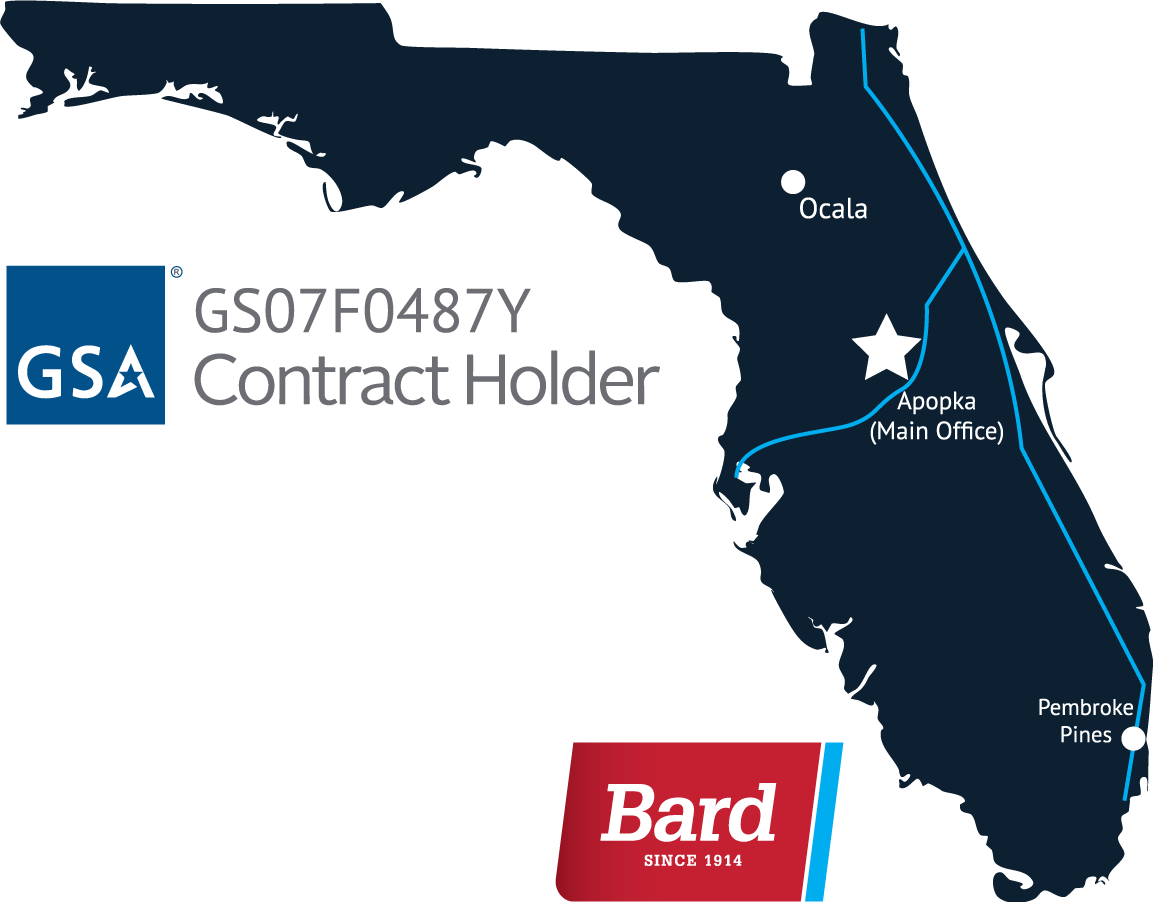 Our team is both knowledgeable and experienced, with all of our Sales Professionals being qualified Engineers and our Service Department Personnel being EPA Certified and well-versed in HVAC installation.
State wide sales coverage from Tallahassee to Miami
We specialize in HVAC Engineered/Applied product
Plan and Spec Go-To-Market Specialist
Proven track record with Over 25 years in business
Turn-key Rep/Distributor for Complete Representation
Experienced and knowledgeable team:

Sales professionals are Engineers and ASHRAE Members
Service department personnel are EPA Certified and HVAC installation experienced

Dedicated, professional semi-truck driver with company truck and trailers for local deliveries
Knowledge and Experience you can count on for your HVAC needs.
E-Tools
BUILD-A-Bard:
This intuitive online system allows a designer to develop mechanical projects utilizing Bard Products. One simply enters the specific design parameters, selects the appropriate models, and the system will produce detailed engineering submittals, equipment selections, equipment schedules and accessories.
BIMObject Content Link Through Autodesk SEEK: (Search By)
Product family
Product group
Product nameDownload high quality Bard CAD Architectural files; 3DS, ArchiCad, AutoCAD, FBX 3D, IFC, OBJ, Revit, Sketchup, STL powered by bimobject
STEP CAD FILE link:
STEP Matrix PDF link, ZIP format
Exterior mounted units
Interior mounted units
Various unit accessories
ISO 9001: 2015
Certificate of Registration by INTERTEK, applicable to; The design and manufacturing of commercial and residential heating and cooling equipment
Certificate Number: QMS-0534a
Valid Until: April 1, 2022
PRODUCT REGISTRATION:
The warranty registration system has the capability to register multiple units at one time with the least amount of data entry
SOFTWARE DOWNLOADS:
The software downloads are SNMP management Base Files for use with;

BARD LEAD/LAG CONTROLLERS AND COMMUNICATION MODULES
WR FUSION-TEC SERIES PLC UNIT SOFTWARE
MULTI-TEC SERIES PLC UNIT SOFTWARE
MEGA-TEC SERIES PLC UNIT SOFTWARE
LC6000 SERIES PLC CONTROLLER SOFTWARE
HR FUSION-TEC SERIES PLC SOFTWARE
LV1000 SERIES PLC CONTROLLER SOFTWARE
Need Help with complete HVAC Solutions?
Our professional sales and marketing representatives will assist you with design, load calculations, equipment selection and more.